Online dispute resolution in China provides a convenient and flexible platform due to the advancements in technology and internet communication tools. ODR in China went through a lot before it became the platform that it is today. Moreover, it has its inherent advantages and drawbacks, which could be points for further development in the future.
The internet advanced faster than any of us imagined. This led to various innovation that helps modern society and continues to improve itself. One of the innovations brought about by the invention of the wonderful internet world is dispute resolution.
The innovation that happened in dispute resolution was translated to online dispute resolution or ODR. This new online mediation platform is currently increasing its application to dispute resolution. There are many factors on why this is so. We will explore those in a bit.
For the full guide on Chinese E-courts and ODR, please read Online Dispute Resolution in China: The Ultimate Guide of ODR Platforms. For more on the future of ODR and justice, Online Dispute Resolution: The Future of Justice and What is the Most Efficient and Fair Platform for Online Dispute Resolution?
Moreover, (Online Dispute Resolution) ODR is a cheap, convenient, and flexible dispute resolution means. And this has been present in a lot of countries already.
In this article, let us explore ODR in the country of China. Let us see its development in this country, its mechanisms, drawbacks, and room for improvement.
Defining Online Dispute Resolution
To begin this article, let us first define online dispute resolution. Basically, this is a way of settling disputes online. ODR makes use of an electronic settlement mechanism and information technology to handle the dispute cases given to its platform.
Lu and Zhu from a 2017 study mentioned that there are five types of online dispute resolution. These are the following: online negotiation, online mediation, online arbitration, online complaints, and an online trial.
How did Online Dispute Resolution Develop in China?
The need for mediation proceedings has always been needed in China. Since traditional mediation during ancient times in China, they already had the system and process of neutral assisted parties where a resolution of disputes can be met.
However, as generations have changed, so are the expectations on mediation procedures. Now, China adapted its mediation procedures to modern-day commerce, social norms, and political systems.
Online dispute resolution in China only came about by the early 2000s. The first Chinese ODR platform is called the Domain Name Dispute Resolution Center. Then, ODR platforms have developed slower than they actually can. They seem to lack attention from their academic and practical fields.
As the internet pushed forward with its developments, it also pushed ODR to be more developed and promoted. By 2016, the Supreme People's Court of China produced documents to support the development and acceptance of ODR.
The Chinese government has conducted five significant mediation changes at some point. One of these critical changes is using modern technology. This pertains to online dispute resolution.
Because of this initiative from their government, they already had over 1,000 courts and 12,000 mediations organization in ODR by 2018. This innovation led to a more convenient platform where parties can apply for use, select their mediator, attend the resolution, and reach an agreement. All of these activities can be completed with their tablets, phones, or computers.
Categories of Online Dispute Resolution Platforms in China
China also came along with the innovations in ODR. Currently, there are four main groups of ODR platforms available. Let us see each one in detail:
An example of professional ODR platforms in China is the previously mentioned Domain Name Dispute Resolution Center. These kinds of institutes are focused only on online dispute resolution
This ODR group comprises two major subtypes: the online mediation platform and the online trial platform. In this kind of ODR group, an E-mediation can be set up by their local courts. Lots of local courts have this kind of ODR group already. Some of which are the Shanghai Maritime Court, the Chengdu Intermediate People's Courts, and the Hefei Intermediate People's Courts.
 The judicial administrative department is concerned with China's social harmony and stability. In accordance with ODR and its functions, the judicial administrative department collaborates with various people's committees, media, and other vital institutes in dispute resolution.
For this group, online shopping disputes are mainly considered because of the rise in online shopping venues; conflict rose alongside it. With ODR in e-commerce websites, a resolution can be met between the online buyers and online sellers every time a dispute arises.
A detailed guide on china E-courts and ODR platforms can be read in Online Dispute Resolution in China: The Ultimate Guide of ODR Platforms.
Why is Online Dispute Resolution Needed in China?
We need a driving force for something to develop and thrive in our society. This case is the same for the development of ODR in the Chinese community.
A 2017 journal article by Lu and Zhu stated the needs and circumstances in China that made online dispute resolution a necessity for their society. Various factors and advancements led to the development of ODR in China.
The 18.3 trillion e-commerce transactions in China showed how large it had become back in 2015. Given that extensive e-commerce transactions, disputes between the buyers and sellers arise as well. The increase in online disputes in China paved the way for further development and acceptance of ODR. ODR flourished because it can handle these disputes very efficiently and in the virtual platform where the e-commerce transaction occurred.
ODR is a very efficient and effective means of dispute resolution. Given the change in society, we always want something quick and convenient. ODR fits this need very well. Recently, China fine-tuned their ODR systems so that they have a way to solve their problems and disputes in a way that the parties involved can cope with it.
The most apparent reason for the sudden rise in the need for ODR in China would be the internet's prestige in the modern-day era. Chinese users of the internet have expanded very much. Also, gadgets that can connect to the internet have improved and are very accessible to most people. The Chinese community very easily handles tablets, smartphones, and laptops.
As the internet expanded, you will notice that electronic information technology expanded along with it. The technological advancements need for ODR also developed during this time. Now, ODR platforms used in China can utilize technical features like information confidentiality, electronic signatures, and online payment technology.
These factors held together with a solid ground where online dispute resolution platforms became known and commonly used in China.
The Disadvantages of the Current ODR System in China
From a different perspective, ODR is not a perfect system in China. These platforms have certain limitations and disadvantages that make them far from being an ideal dispute resolution system.
Currently, the ODR platforms existing in China can only either mediate or arbitrate; rarely can they do both. This single function of an ODR platform deviates from the potential of ODR in its utilization of comprehensive mediation and arbitration, which the internet and technology can do.
Furthermore, a common problem associated with ODR is the uncertainty of its scope. Currently, the disputes which this platform can accommodate are not yet well delineated. For instance, the Chengdu E-mediation accommodates few controversies, such as traffic accidents, labor and consuming disputes, and intellectual property disputes.
However, this is not the only type of case that other ODR platforms are capable of handling. It mainly depends on what the platform and their technology can accommodate.
One of the most notable disadvantages of ODR would be the concept of trust. The parties involved, especially in the internet space, lack understanding and trust. Since ODR needs to mediate and arbitrate, trust is an indispensable aspect.
Moreover, a factor for the lack of trust in ODR is the internet security that is currently available. A leak of personal information or confidential data is very rampant. People also need to be aware of hackers, which are also potential risks.
Lack of trust goes hand in hand with doubt. People doubt the capacity of ODR as a dispute resolution platform. There are issues whether the arbitrators are neutral all the time. Moreover, people are also uncertain if the ODR platforms value the procedural interest of the Chinese community.
How to Innovate and Improve the Current ODR Setup in China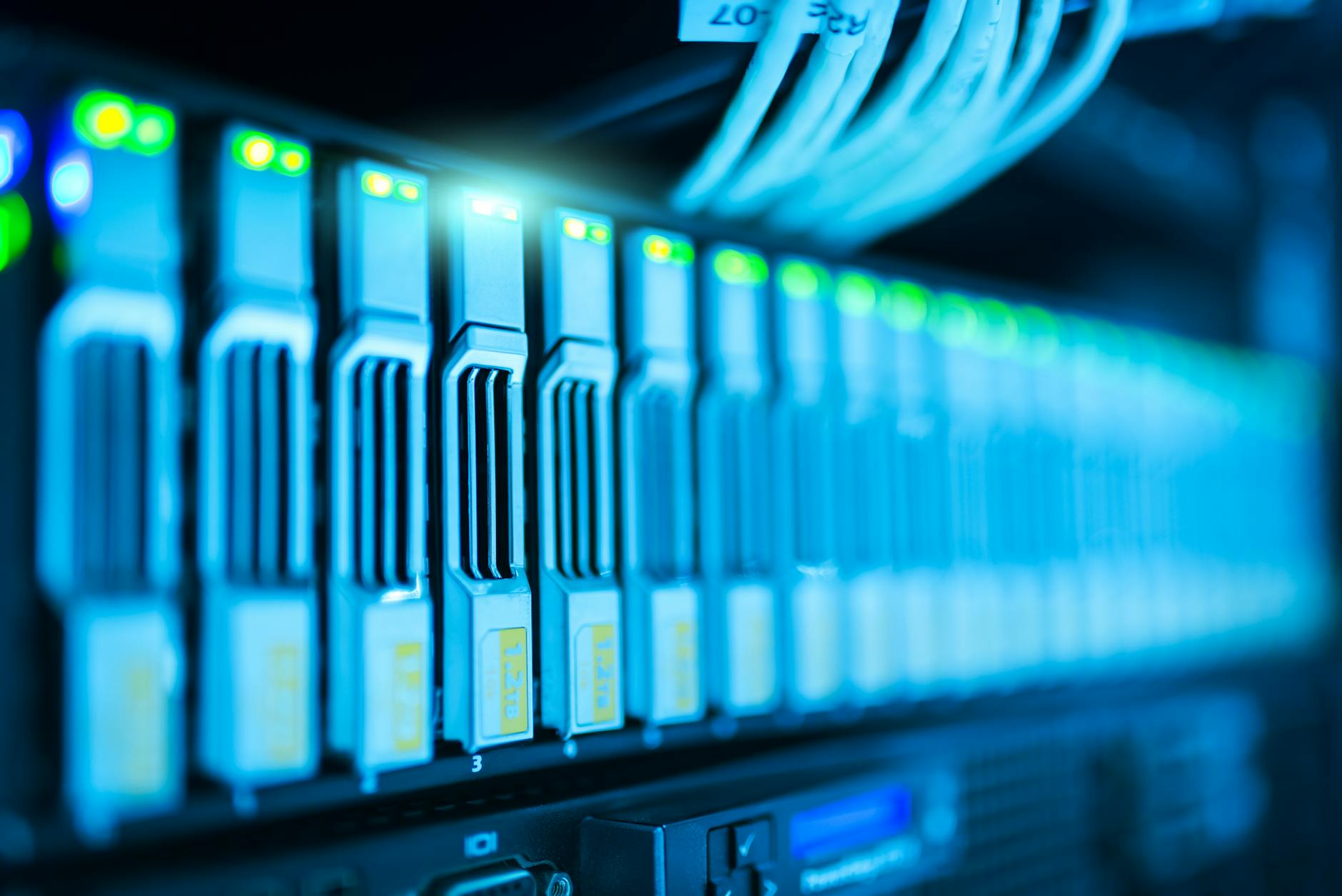 We have seen the Chinese community's needs, which helped us understand why ODR flourished through the years. On the contrary, we also understood its inherent disadvantages as a dispute resolution platform.
Knowing the disadvantages is a good starting for the Chinese community to know what needs to be improved. Furthermore, these innovations in the current ODR setup would greatly help them achieve a possibly perfect platform in the future.
Firstly, there is a need to make ODR platforms a one-stop platform. This means that it would be best if the ODR platforms would have a multifunctional approach to arbitration.
An advantage of incorporating a one-stop platform in ODR is that parties will be given many other mediation options. Moreover, this will translate to a better resolution success rate.
Making online dispute resolutions broader and more diverse is an excellent step to innovate it to a better system. Other problems will surely be encountered along the way, but as long as people are willing to work on it, ODR will eventually operate better and could even be more popular than today.