Alibaba group is one of China's largest public companies. It is a multinational technology company of e-commerce and retail with millions of customers and sellers both individuals and companies.
As such, scams and swindles are necessarily bound to happen in such a huge market. For these, Alibaba has a designed dispute team that is ready to take your complaint and follow it up.
According to Alibaba's Social Responsibility Report of 2017-2018, 95% of all cases mediated by their team were successful.
In this guide, we will show you how to initiate a dispute on Alibaba and how to win it, along with other important terminology such as:
What does PI mean in Alibaba? PI in Alibaba means Performa Invoice. It is an official quotation for your order and delivery terms and conditions. It is an important cornerstone in your case if you have a dispute on Alibaba.
What does a PO mean in Alibaba? PO in Alibaba means Purchase Order. It is a summary of your order details.
Upon initiation of a dispute, one could expect the following durations for negotiation and settlement of disputes on Alibaba:
| Dispute Process | Time |
| --- | --- |
| Negotiation Process Phase | 3 to 30 days |
| Seller reply to your proposal during the negotiation | 5 days |
| Request for Alibaba's intervention if the seller refuses to settle | From day 4 of the negotiation |
| Time for Alibaba to intervene in your request | 3 days |
| Maximum dispute mediation duration by Alibaba | 90 days |
| Your legal time to escalate the dispute to the Hongkong arbitration center | 20 days from Alibaba's determination |
Alibaba disputes duration guide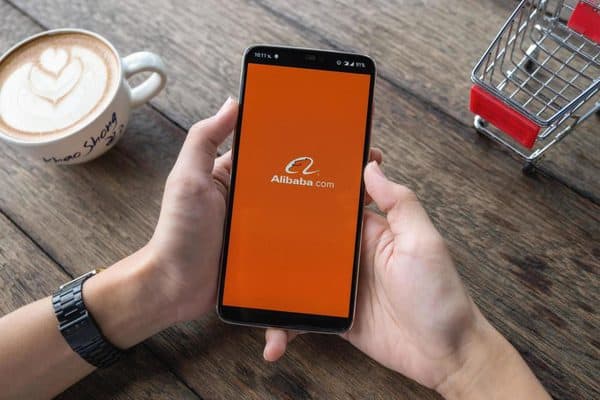 Since you're here, check these dispute guides on AliExpress, Amazon, eBay, Shein, Airbnb, Freelancer.com, PayPal, and BNPL methods. If you are doing business regularly with companies based in China, you will find this useful Online Dispute Resolution in China: The Ultimate Guide of ODR Platforms.
While you are at it, you may also read how Ali Express sales tax works in the USA and how to avoid it in AliExpress Sales Tax: Everything You Need to Know and if you are in the UK or European Union Everything About AliExpress VAT in the EU and the UK and of course, for the refund policy FAQs in AliExpress Refund FAQ: Tips On How To Successfully Get a Refund.
How to Win the Dispute on Alibaba:
1. Document everything that's not written:
This can be via taking screenshots or recording the product's description and communication history. By gathering as much evidence, you will be shielded against the seller's attempts to undermine your case by changing the descriptions or denying any promises.
2. Fill and send a PO – What does a PO mean in Alibaba?
A PO is short of Purchase Order. This is a summary of the product you're ordering, and consequently, your defense when you receive anything less.
3. Request a PI – What does PI mean in Alibaba?:
PI in Alibaba is short for Performa Invoice. This is your joker card, seriously. If you don't have a detailed PI, or worse, none at all, you might as well cancel your dispute.
This is because a PI represents the seller's intention and consent to sell a certain product. It will protect you against any claims from the seller that might forfeit your refund right.
4. Make sure the PO and PI are matching:
This will guarantee that you and the seller see eye to eye when it comes to the product's specifications. As mentioned earlier, you have to make sure the product details are similar on both documents,
4. Use Trade Assurance:
This will minimize your chances of getting scammed in the first place because you will be dealing with trustworthy sellers. If a dispute arises anyway, you will be 100% covered.
5. Request pre-shipment inspection:
This will shield you against damaged, counterfeit, and different products before they are shipped. It will also save you a great deal of time, money, and disappointment.
6. Do not cancel the dispute on the seller's request:
Many sellers will try to manipulate you into closing the dispute by promising a refund or other lures. You should know that if the seller had any intentions of refunding, you wouldn't have had to initiate a dispute in the first place.
Disputes and Scams on Alibaba:
Regardless of whether you are a new or a regular customer of Alibaba, you can fall victim to a scam at any moment.
They can happen at payment, before ordering, or after ordering.
Alibaba's rules page lists a number of severe and general disputes that could occur on their website.
Here are a few examples of scams and causes of dispute on Alibaba that you need to be aware of:
1.  Buying a fraudulent product listed as genuine.
2. Price increased after you place your order.
3. No product compliance certificate is presented.
4. Receiving outright different, delayed, or damaged products.
5. Receiving a product that does not match the written specifications and quality
6. Receiving less than the quality ordered and paid for
7. Contract related issues such as refused refunds
Initiating the Dispute Process on Alibaba:
If you are victimized by any of the previously mentioned scams or others, you shouldn't worry. You can follow some steps to get a refund or get your right order with Alibaba's dispute resolution scheme.
It's imperative to note that you can only initiate a dispute if you have already completed an initial payment or paid the balance.
To initiate a complaint on Alibaba against a supplier or a seller, you need to:
Initiate Negotiation:
1. Visit Alibaba's complaint center after logging in.
2. Depending on your situation and the type of order you placed, you will choose one of the following dispute types: Trade Assurance order dispute, wholesale order dispute, or offline trade dispute.
3. Upload relevant and valid proof that the supplier or seller is at fault. Proof could be: copies of the sales contracts, transaction records, and quality control reports
At this stage, Alibaba will intervene in the negotiation process between you and the seller and will only notify the seller about receiving a complaint. You and the seller will have from 3 to 30 days to reach an agreement.
During this process of negotiation, the seller is obliged to respond to your proposal within 5 days.
Failing to do so will escalate a dispute against them automatically. Similarly, if you don't reply to the seller in due time, your complaint will be canceled.
However, if the seller refuses to settle, you can escalate a dispute starting from day 4 of the negotiation process, which will get Alibaba's dispute team to intervene.
Request Mediation by Alibaba:
Alibaba will mediate between the involved parties through its dispute resolution system.
Alibaba mediation procedure
Once the dispute starts, the system will determine whether you or the seller need to submit proof depending on the type of dispute. If you have already presented the evidence, the dispute proceeds to step 3.
Depending on the system's judgment, you or the seller will be required to provide proof within 3 days. Failing to do so, the system will cancel the dispute.
Alibaba's dispute mediation team reviews the evidence provided.
If the proof provided is enough, the dispute proceeds to step 6. If the proof is found insufficient, Alibaba will inform the evidence provider to add more.
The mediation team reviews the added proof.
After all required proof is provided, the team will make a determination.
The decision that the mediation team makes if in your favor, can lead to a refund that excludes any service fees.
It will lead to complain case record publishing on the seller's profile for 90 days if the dispute falls under the general dispute cases. If it's a severe dispute, however, it will lead to the seller's account termination and blacklisting.
What happens when Alibaba's mediation fails or Alibaba dispute is not resolved by negotiation?
When the dispute is not resolved through amicable negotiation or if you are dissatisfied with Alibaba's final assessment, your last option is to apply for arbitration in the Hong Kong Arbitration Centre ("HKIAC") and notify Alibaba of your application within 20 calendar days after Alibaba's final assessment.
This means that you have a maximum of 20 calendar days from Alibaba's final assessment to apply for arbitration and notify the same to Alibaba.
If each of you and the seller does not notify Alibaba of your application for arbitration within the prescribed time. The determination will be final and binding on you.
Things You Need to Know Before Initiating a dispute on Alibaba:
Purchase Order (PO) – Meaning of PO in Alibaba:
This is a document that you will issue to the seller to show your intention to buy certain products. In this document, you will add as many details concerning your order as possible, including the product's name, material, color, applicable standards, quantity.
It should also include your company's information, purchase order number, the supplier's details, delivery address, and your requested delivery time.
Performa Invoice (PI) – Meaning of PI in Alibaba:
This is a preliminary invoice that the seller will issue to you as a response to your PO. It should include your details as stated in your PO, the supplier's details, delivery address, port of discharge, product details, unit price, and bank account details.
The product details and the supplier's details are crucial. Make sure the product details match those on your PO and the supplier's details match what's on their profile. If they do, you can accept it and request a commercial, final invoice.
Trade Assurance – Meaning of Trade Assurance in Alibaba:
This is a free service from Alibaba to help you distinguish trustworthy sellers from those with new or suspicious profiles. By using it, you can converse with the supplier on Alibaba and create a contract there.
When you order a product from a Trade Assurance supplier, you are covered against scams and undesired ends.
This is especially efficient in case your order is damaged, delayed, or does not meet the quality standards agreed upon with the seller.
Pre-Shipment Inspection on Alibaba:
When you place a Trade Assurance order, you can also request a product quality control from the supplier before shipment.
This will ensure that your products are in good shape and that any damages are within the agreed percentage.

Expected time and cost for Alibaba disputes
According to Alibaba's help center, the time needed for the dispute to be solved cannot be specified or generalized. This is because each case will have different response times from the involved parties and the evidence providing and reviewing times.
However, you can expect a maximum dispute resolution period of 90 days.
When it comes to costs and fees, the mediation service provided by Alibaba is free. Nonetheless, the pre-shipment inspection by Alibaba's approved companies will cost you anything between $48 and $188.
Other costs can be in the form of taxes. These fees will not be refunded.
Conclusion
Online dispute resolution processes can be time, money, and energy-consuming, and this is why it is worth it to do anything you can to win them.
This guide detailed for you the necessary things you need to know and do to win a dispute on Alibaba. Things like having a PO, PI, and Trade Assurance will make all the difference.
On Another note, you may also check our detailed Q&A on AliExpress's most commonly asked dispute questions in AliExpress Disputes: A Comprehensive Q&A guide and if it is legal to buy items from Alibaba and Aliexpress for selling on Amazon in Is It Legal To Resell Products On Amazon?