SmartSettle and SquareTrade have made online negotiating tools available to assist parties in resolving difficult situations. This ODR solution also supports face-to-face and online mediation sessions. Although Squretrade is not currently active in its original format, it is still used in comparison with Smartsettle as they both started providing services at similar times.
.
In mediation, the mediator may 'give advice, make assessments, state opinions – including opinions on the likely court outcome, propose a fair or workable resolution to an issue of the dispute, or press the parties to accept a particular resolution.
Two of the well-known mediation platforms are reviewed and compared for you. When comparing smart settle and SquareTrade, one can conclude that for complex mediation, SmartSettle is the best option. For simple mediation cases, SquareTrade was the better option.
To learn and read more about mediation and online dispute resolution, Key Issues for Successful Online Mediation, and What Do We Need to Know About ODR?.
Online Mediation Approach
The mediators must determine which strategy is most suited for the conflict at hand at the start of the mediation. When there is a power imbalance between the parties (B2C), some form of direction appears appropriate, but the situation may be different in other circumstances (B2B or C2C). In traditional e-commerce disputes, mediators often use an evaluative approach, concentrating on identifying the root of the problem and establishing conditions using fair criteria. Instead of seeking new ideas through brainstorming approaches, which take more time and costs more money, agreements may be made under these conditions.
SmartSettle and SquareTrade (Two ODR Examples)
Complex mediation: SmartSettle
SmartSettle is a privately held firm in Canada that provides ODR services. It offers an online negotiating tool based on algorithmic analysis to help parties resolve complicated issues. This ODR service also supports face-to-face and online mediation sessions. 19 SmartSettle works as a go-between for the parties, aiding them in settling their disagreements. It requires the parties first to identify the topics in dispute and rank them in order of importance by assigning a nominal value to each issue. The algorithm analysis then generates several suggestions to assist the parties in reaching the most efficient resolution.
SmartSettle employs game theory approaches to achieve the best possible result. SmartSettle is a six-step method in which parties communicate the value of their preferences with the aid of an impartial facilitator. 20 The six steps are as follows:
1. Preparation: the ODR process is described, and the parties agree to follow the SmartSettle principles.
2. Identify the problems in the disagreement: parties must first identify the issues in the conflict.
3. Quantity satisfaction: both parties assess their needs and their worth.
4. Determine equity: The program generates settlement packages depending on the preferences of the parties.
5. Maximize benefits: the program keeps suggesting fresh, better settlements, even if the parties' initial minimum is agreeable.
6. Secure commitment: The framework for agreement is signed by both sides.
Because it may support multi-party negotiation scenarios with any number of quantitative or qualitative concerns, SmartSettle has been dubbed the "bridge" between online mediation and software aid.
Nonetheless, for most B2C disputes, this technique may be challenging and time-consuming; however, it is more cost-effective when settling complex and high-value disputes (B2B). On the one hand, SmartSettle has a lot of promise since it provides mathematically optimum answers to disputes, but on the other hand, this ODR platform may be challenging to use at first.
As a result, SmartSettle recommends that disputants work with a human mediator who is in charge of running the program. As a result, this is not an insurmountable barrier. Indeed, as this sort of technology becomes more user-friendly, it is expected to disrupt the ODR market by allowing it to be used to more common consumer conflicts.
More about Smarsettle here.
Key issues with Smartsettle as an online mediation tool
One of the options in smartsettle is utilizing secret settlement offers which are guided by the algorithm. However, this opens the door for this experience with the platform to "game" the algorithm. This is based on the algorithm "looking" into the shared risk between the parties and as evident from the secret settlement proposed by each one and then rewarding the party that lowered its offer for settlement earlier.
To elaborate more, a disputant using the online mediation tool may start the settlement process with a very high offer which is then followed directly by a lower offer. This will result in the disputant gaining the early effort-reward set by the algorithm!
Simple Mediation: SquareTrade
SquareTrade has been the most popular online dispute resolution service for B2C disputes to date. It aided eBay customers in addressing their problems.
SquareTrade, however, decided to discontinue addressing eBay feedback complaints in June 2008 due to changes in the eBay feedback system that occurred in May 2008. SquareTrade, PayPal, and their dispute resolution new partners, such as NetNeutral for eBay Motors, appear to have been taken over by eBay.
This part will continue to look at SquareTrade, which provided online mediation services successfully for several years.
SquareTrade used a procedure in which a mediator aided disputants via asynchronous e-mail and online conversations with the parties to resolve minor value disagreements. Around 200 mediators from over 15 countries worked with SquareTrade.
The job of the online mediator was similar to that of the offline mediator in that he oversaw the process, identified the parties' underlying interests, and guided them to a mutually agreeable settlement. The mediator wrote the memorandum of understanding once the disputants reached an agreement, and both parties clicked "I accept."
SquareTrade ODR software was created to settle disputes originating from online transactions, including feedback issues from eBay; it was created on the fly to address specific disputes. The benefit of eBay disputes is that the great majority of them revolve around a small number of issues, such as when an item purchased on eBay arrives late or does not match the description, and so on.
Another benefit is that eBay disputants have built-in incentives to resolve their disagreement as fast as feasible. The buyer is looking for monetary compensation, while the seller is looking for favorable feedback. Furthermore, the majority of eBay conflicts are specialized problems that cannot be resolved offline.
SquareTrade's primary flaw was that it relied solely on textual interactions, which were performed individually with each partner.
SquareTrade did not employ video communications, which would have given online mediation a new dimension.
SquareTrade has a restricted vocabulary and only dealt with a limited number of issues.
Despite this, we should give SquareTrade credit for claiming an 80% success rate in online mediation, with the typical dispute being settled in two weeks. SquareTrade mediation was accessible in five languages, and it helped parties from over 120 countries resolve over 2 million conflicts.
Whether SquareTrade used advanced ODR software or not is debatable. What is undeniable, though, is that SquareTrade software employed a pattern-recognition algorithm. Assisted parties in using the internet to resolve their issues without imposing a solution against one of the parties' wishes.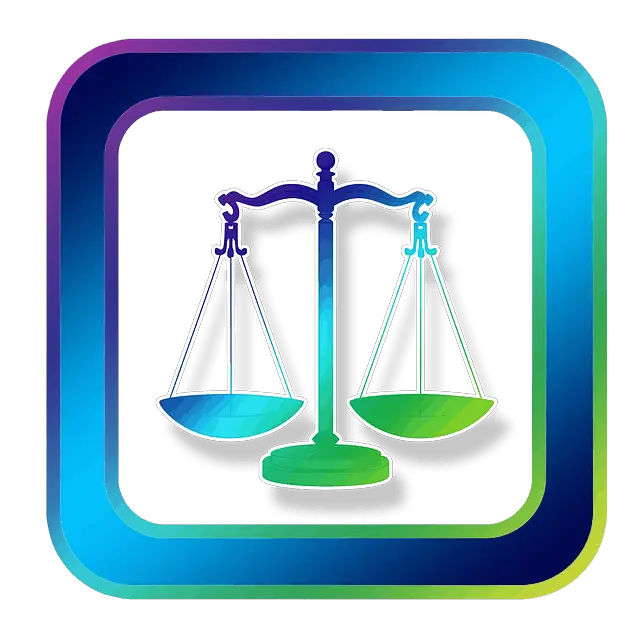 MODRON – ODR Platform and online mediation tool
MODRON has been launched in 2013 in Sydney, Australia as an online dispute resolution platform. They undertake various ODR procedures such as online arbitration, online mediation, negotiations, and online case management.
We have not tried the platform personally, however, various reviews refer to their system incorporating features crucial for successful online dispute resolution such as audio/video conferencing, audio/video recordings, secure file sharing, messaging, scheduling and billing.
Benefits and limitations of online mediation
Traditional mediation benefits and challenges are enhanced by online mediation. Online mediation, like conventional mediation, allows the mediator to tailor the procedure to the disputants' specific requirements. 
Online mediation has several advantages.
• When compared to the expense of settling a dispute in a traditional venue, online mediation is less expensive. The benefit of avoiding travel expenditures allows online mediation to be used for e-commerce and low-value conflicts with no other choice.
• For many disputants, internet mediation, has the potential to improve access to justice.
Drawbacks of Online Mediation
Similar to the disadvantages of ODR, some of the cons of online mediation include (not exhaustive, just a few examples – More about mediation in mediation :
Confidentiality risks due to using third party applications.
an inability for technology to handle the varying complexity of legal cases.
difficulty for the advocate, arbiter and mediator in building rapport with parties.
Disadvantages of not appearing in person especially in reading body language.
Lack of human emotions (insight and empathy)
disadvantages for those who are not capable and are not acustomed to using online dispute platforms.
the possibility of algorithmic bias.
You may read about family mediation and expected expenses in Family Disputes Mediation: Resolving Inheritance, Business, Property Conflicts, and More.
Conclusion
SmartSettle (and SquareTrade) is a powerful tool that addresses customer service issues quickly and effectively. The Transformative Approach in mediation seeks the empowerment and mutual recognition of the parties involved in mediation. Therefore, Online mediation has the potential for increasing access to justice for many disputants.