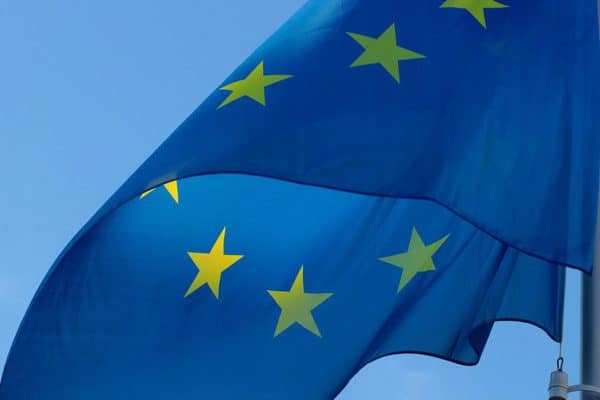 The European Online Dispute Resolution platform is a user-friendly free website. It swiftly connects customers with local Alternative Dispute Resolution (ADR) entities referred to as Dispute Resolution Bodies or ADR bodies.
As of late 2020, the platform contained 468 effective ADR bodies all over Europe available in 23 EU languages in addition to Norwegian and Icelandic.
By July 2019, 4000 to 5000 complaints were submitted every month with Germany on top of the list with 6136 consumer complaint and Lithuania at the bottom with only 8.
Significantly, 83 percent of the complaints were automatically closed by the platform due to the trader's unresponsiveness, 11 percent were refused by the trader, 4 percent were withdrawn by either party. Only 2% reached the ADR body.
However, 20% of all customer disputes were resolved either on the platform or outside.
Here's a practical guide on how the EU ODR platform resolve Amazon disputes.
Regulation and Background of the EU Online Dispute Resolution Platform
In February 2016, the EU Commission officially launched its Online Dispute Resolution platform. The fundamental purpose of this platform is to ensure a safe online shopping experience for all the citizens of the European Union, Norway, Iceland, and Liechtenstein.
It was established by the EU Regulation 524/2013 of 21st of May, 2013. This regulation details the set procedures, definitions, and legal guidelines concerning the ODR platform.
It contains three chapters divided into a total of 22 articles, ten of which are dedicated to the establishment, management, and functioning of the ODR platform.
The rise of this platform was nurtured by the fact that most European internet users used online shopping in 2016.
Precisely, more than 80 percent of Europeans had internet access, and 66 percent of them shopped online according to a study on the functionality of the platform.
Likewise, e-commerce and cross-border retail services increased significantly, and legal regulations were much needed.
As such, this platform is working to set clear guidelines to online shopping and online services in a manner similar to that of offline trading.
In a nutshell, it describes the purpose of this platform as a way of helping customers trust digital markets through offering "access to simple, efficient, fast and low-cost ways of resolving disputes which arise from the sale of goods and the supply of services online."
This, in turn, will minimize the inconveniences of online consumption for customers and traders alike and maximize their level of protection.
Disputes Resolved on the EU ODR Platform
What online shopping disputes does the EU ODR platform resolve?
Well, this platform is set to help customers resolve any dispute that could arise from an online purchase operation.
The ODR lists the most complained about sectors :
Airlines: 15.22%
Clothing (including footwear): 10.11%
Information and communication technology (ICT) goods: 6:58%
Electronics goods: 4.49
Hotels and holiday accommodation: 3.95%
Other sectors include: furnishings, leisure goods, vehicle spares and accessories, domestic appliances, and mobile telephone services.
Basically, you can use this ODR platform to resolve any dispute arising from any online purchasing operation regardless of the goods or services you purchased.
When it comes to traders, however, only a handful of countries allow them to submit complaints on the platform. These are Belgium, Germany, Luxembourg, and Poland.
Using the ODR Platform: How It Works
Chapter two, article five of The EU regulation 524/2013 that established this ODR platform emphasizes the importance of designing a user-friendly and highly accessible website that is "usable by all".
Indeed, the EU ODR platform is easily navigable and contains direct instructions of use in addition to a downloadable, detailed user guide.
Customers can use this platform to contact the trader with which they have a dispute directly and attempt to resolve the conflict. In this case, no ADR body will intervene and both parties have 90 days to reach an agreement.
Otherwise, the customer can, and later on the trader, choose an ADR body, from the list provided by the platform, to handle and resolve their dispute.
Here are the four major steps of submitting a complaint on the EU ODR platform:
1. Creating a complaint
Customers are prompted to create an account in order to start their complaints. However, they can postpone signing up to a stage after the creation of their complaint.
Upon signing in, you will be redirected to your dashboard page where all your created or received complaints are listed and sorted as: action required, in progress, refused, and closed.
Moreover, you will be able to view and contact a number of national contact points which are advising agents who will assist you throughout the process and answer any questions you have. These advisors can be from your own country or from another.
Now, to start your complaint, you will have to fill an online form with your personal details, your trader's information, and your purchase. Most importantly, you will add the details of your complaint and upload any supporting documents such as the purchase invoice or order.
It is important to be as precise as possible when it comes to your trader's and complaint details. This information will be used to identify and suggest the right ADR body as different providers specialize in different fields.
Complaints that you haven't submitted yet can be saved as drafts and for up to six months. As drafts, your complaints will be editable.
The platform also allows you to withdraw your complaint after submission. This means you can withdraw it by yourself from the system or, if it reached the ADR body, have it withdrawn from the system by the ADR body
2. Selecting a dispute resolution body
After submitting the complaint, the trader will have 30 days to either accept or refuse the complaint.
If the trader accepts, you will both select a number of dispute resolution bodies that will potentially handle your complaint.
Each dispute resolution has a profile on the platform. Reviewing each body's rules, area of specialty, fees, and outcome nature is very important at this stage.
Some ADR bodies are free for the customer but will charge the trader while others will charge both parties. When it comes to outcomes of the resolution, some bodies offer binding arbitration, but the majority will only offer mediation.
These details will decide the outcome of your complaint as well as your overall experience with the platform. So it's imperative that you and your trader send your complaint to the most suitable dispute resolution body.
At this point, you will either accept the trader's suggested bodies or refuse them and suggest others. If you both fail to agree on an ADR body, you can request assistance from your national contact point.
You have 30 days only to choose an ADR body.
Upon choosing and agreeing on a dispute resolution body that will handle your case with the trader, the platform will put you in touch with a neutral from that body.
3. Exchange  of information
The dispute resolution body is now handling your complaint and processing it. They might get in touch with you to get more details on the dispute. They can contact you via messages on the platform and schedule a meeting.
You might need to share more supporting documents, translate a text via the platform's translation tool, or just clarify and expand on your expectations.
At this point, you are no longer required to do anything. The resolution body will negotiate with both parties, you and the trader, and will have a deadline of no more than 90 days to make a decision or a recommendation.
4. The outcome
In your complaints list on your dashboard, you will read "you complaint have an outcome" next to your complaint. This means the ADR body has reached an outcome regarding your complaint, and you can now view
Here the ADR body will send you the details of the complaint, the outcome, and everything you need to know or do from there.
As mentioned before, the outcome can be binding or nonbinding depending on the dispute resolution body you chose.
If the outcome is not satisfactory, you can check the platform's "other means on redress" and/or contact your national contact point for support.
However, in some cases, you might be able to appeal the outcome and take your case to court.
Anyone, a customer or a trader, who receives a complaint on the platform will have to follow the same steps minus the creation of the complaint.
Expected Time and Costs of the EU ODR Platform
As previously mentioned, using the EU ODR platform is free of charge. However, the dispute resolution bodies might charge fees for their services.
Some dispute resolution bodies will charge you and the trader a certain amount of money in return for handling your dispute. Others will only charge the trader but not the customer.
These details will be displayed under each dispute resolution body.
When it comes to the resolution timeframe, it varies from one body to the other ranging from 40 to 90 days. The platform advises a maximum of 90 days, but it allows extra time when necessary.
The ODR platform is, therefore, a convenient way of resolving your online disputes when it comes to the timeframe and cost of the process.
But, is there any cons to using this platform?
The Pros and Cons Of the EU ODR Platform
Let's start with the pros:
A cross-border dispute resolution: Citizens of the EU can now solve their disputes with traders and customers outside of their national borders just as effectively as in local disputes. 54% of the complaints on the EU ODR platform are cross-border complaints. Constraints such as legal and linguistic differences are now easily overcome.
Time and costs convenience: in 2011, 78% of EU customers were found to disregard their disputes and took no actions to resolve them. This is because they found the process to be costly, long, and complicated. The ODR platform is the best alternative with which Europeans can overcome these difficulties. It's much cheaper and shorter than litigation.
One place for all: this ODR platform makes it easier for all EU citizens to navigate through the available ADR bodies. There are more than 400 ADR bodies specialized in many fields and are all guaranteed by the platform.
User-friendly website: the website is very easy to navigate. There are user guides for traders and customers, reports and statistics, and a thorough FAQs page in different languages. Throughout the process, you will see short and easy instructions of use.
National contact points: if the website or the process is still complicated for you, local and cross-border ODR advisors are available to assist you in completing your complaint successfully.
With such interesting perks, you can hardly find any disadvantages.
It seems that the only disadvantage of using this ODR platform is that it is impersonal. It forces a distance between the parties and the neutral that would not exist in an offline setting.
This disadvantage, however, is not unique to the EU ODR platform. It's a common drawback to online dispute resolution.
Conclusion
The EU Online Dispute Resolution platform is an initiative to protect online customers and traders.
Among the advantages of using this platform is its easy and fast processing of complaints in addition to its cost-effectiveness.