Coinbase and Robinhood are leading trading platforms with the latter offering both stocks and cryptocurrency trading. As with any investing or financial platform, transaction disputes are far from uncommon or unlikely.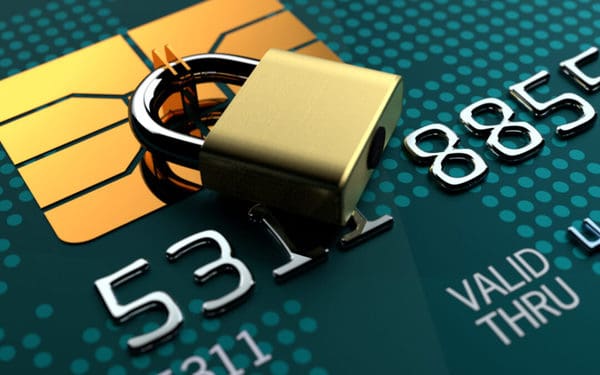 To know more about crypto transaction disputes check out How To Dispute a Crypto Transaction? Full Guide and exchanges hacking and insurance in Cryptocurrency Exchanges: Custody, Ownership, and Insurance.
If you want to learn how to dispute transactions on both platforms, request chargebacks, and the policies behind them, then keep on reading!
You may also learn about NFT Copywrite and legal issues in NFT Legal Issues and Disputes and NFT Copyright Infringement Disputes: All You Need To Know.
Coinbase
Before diving into Coinbase refund and chargeback policies, let's lay out some important facts we think you must know.
Coinbase offers E-money and cryptocurrency services from two different entities.
Coinbase Payments Ltd, a company authorized and regulated by the UK Financial Conduct Authority, provides E-money services, such as digital wallets and payments.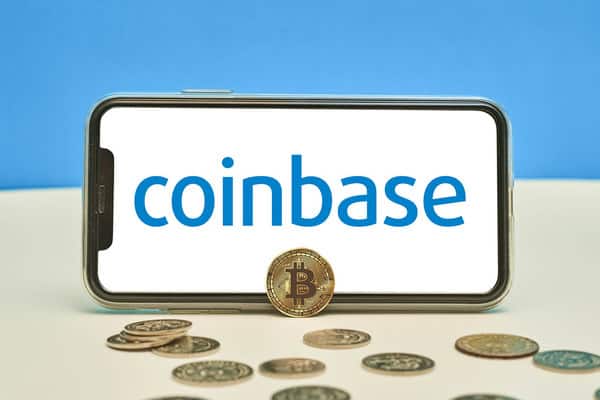 Coinbase Kenya, however, is an unregulated company based in Nairobi, Kenya. It's responsible for cryptocurrency-related services, including digital currency wallets and the digital currency exchange.
Despite being a regulated electronic money institution, money deposited with Coinbase Payments is not protected by the Financial Services Compensation Scheme.
Digital currency transactions using E-money are irrevocable once your instructions are received by Coinbase. However, scheduled transactions for the future can be canceled up to the end of the day before the transaction's due time.
Similarly, a cryptocurrency transaction on the exchange is irreversible once marked complete or pending.
It's also important to know that Coinbase will not refund you if you suffered losses due to an account breach or credentials loss.

Coinbase Insurance
More importantly, you must know that all digital assets are held in the same blockchain address as that of Coinbase, so in any breaches or hacks of the exchange, your money might be at risk as well.
If you're in the US, note that your Coinbase balance will be held with other users' in a US bank's fund and might be invested in liquid US treasury or other money markets that are denominated in the US dollar.
While your funds are insured by the Federal Deposit Insurance Corporation, " insurance coverage is contingent upon Coinbase maintaining accurate records and on determinations of the FDIC as a receiver at the time of a receivership of a bank holding a custodial account."
On another note, the storage and security of digital assets should not be taken likely. That's why Crypto Hardware Wallets (Amazon Link) is a good option to consider.
How Does Coinbase Deal with Chargebacks?
In an article about merchant payments, Coinbase reassured merchants that chargebacks are not possible thanks to the irrevocable nature of cryptocurrency transactions. So customers who wish to get a refund must contact the merchant directly.
However, in instances of unauthorized or incorrect transactions, users are entitled to a refund when, and only if, Coinbase caused them.
In their user agreement, they define unauthorized transactions as carried out using your E-money wallet without your authorization. Transactions that were incomplete or carried out incorrectly are considered incorrect transactions.
These transactions must be reported as soon as possible and no later than 13 months. 
Coinbase will investigate your claim of an unauthorized transaction to determine whether it resulted from their failure, loss of your credentials, or fraud.
If the unauthorized transaction is caused by:
The exchange's failure, you will be refunded on the following day of the transaction.
Failure to keep your credentials safe, you'll be liable for the first £35 of your losses.
Fraud whether intentional or due to your negligence, you will be liable for all the resultant losses.
During the investigation, your E-wallet might be locked by Coinbase. Similarly, if the investigation is unfavorable to you and a dispute follows, Coinbase might lock your E-wallet until the dispute is resolved.
Coinbase Dispute Resolution Process
If you think the Coinbase support team's judgment on the matter of unauthorized or incorrect transactions is unjust to you, there are steps you can follow to dispute it.
Here's the full dispute resolution process of Coinbase:
Contact the support team. At this stage, your claim is treated as a complaint. You should contact the support team from the help page and provide your name, email address, Coinbase account, and the transaction you wish to dispute. If the support team fails to resolve the issue,
Fill out the formal complaint form found on the Coinbase help page. You should explain your complaint and how you'd like them to resolve it. You should also add all the relevant information to the issue. A complaint officer will consider your case and send you his determination via email no later than 35 business days or 45 business days for US citizens. The offer made by the officer will be binding if you accept it. If the officer fails to resolve the issue,
You can escalate your complaint to official authorities:

If you're a non-US citizen, you can take your complaint to the Financial Ombudsman Service, file a lawsuit in the courts of England and Wales or the courts of jurisdiction where you're domiciled if you're protected under consumer laws. Find out more in section 10.2 of the Coinbase user agreement.
If you're a US citizen, you can file an arbitration claim with the American Arbitration Association (AAA) or seek relief in a small claims court. The arbitration award is binding to you and Coinbase. Read more about the arbitration agreement in appendix 5 of the US user agreement.
Robinhood
Robinhood is a US-based trading platform of stocks and cryptocurrency with restricted access to US residents only. Just like Coinbase, Robinhood uses different subsidiaries for stocks and crypto trading, namely Robinhood Financial for securities trading and Robinhood Crypto for cryptocurrency trading.
Robinhood Financial is protected under Securities Investor Protection Corporation (SIPC) and Financial Industry Regulatory Authority (FINRA), which protect investors and traders of their member firms.
However, Robinhood Crypto is not regulated, so your investments aren't protected under SIPC or Federal Deposit Insurance Corporation FDIC.
If you face any issues regarding your transactions, which Robinhood's dispute resolution process failed to resolve, you are bound by Robinhood's user agreement to pursue your claim in binding arbitration.
Because of this agreement, you will not be able to sue Robinhood in court unless your claim is found to be ineligible for arbitration due to time limits for example.
The arbitration will be administered by FINRA Dispute Resolution.
How Do I Dispute a Debit Card Transaction on My Robinhood Account?
To dispute a debit card transaction on Robinhood, you should report the transaction by:
Clicking "Dispute Transaction" at the bottom of the concerned transaction
Selecting the appropriate dispute reason from the menu, and
Clicking Submit
You can also do so from the help page by choosing:
Contact Us
Something else
Debit card, and lastly
Dispute a charge
Robinhood Dispute Resolution Process
After reporting the debit card transaction you wish to dispute, the process goes as follows:
Investigation and Chargeback:
A card processor will use the information that you submitted in your report and reach out to the merchant involved in the transaction. Robinhood might credit you the disputed amount temporarily within 10 business days after the dispute is initiated and until it's resolved.
This varies depending on the details of the dispute. In cases of unauthorized transactions, the merchant is given 90 days to respond to the chargeback request.
Resolution of the dispute depends on the merchant's response or lack thereof. If the card processor rules in your favor, you will be credited the full disputed amount. If not, you will not win the dispute and should seek relief through arbitration. If the merchant doesn't respond within 90 days, you will win the dispute automatically.
As previously mentioned, you can only pursue your claim in arbitration when the Robinhood dispute resolution process is unfavorable to you.
How to Win Debit Card Transaction Disputes on Robinhood?
The decision of the card processor relies heavily on the information and evidence you provide in your initial report. It is your only chance to convince the card processor though the latter might contact you for more details before the investigation starts.
The more details you give, the faster the process takes.
However, another way to successfully resolve the dispute is by contacting the merchant directly. It can be much faster and more efficient to discuss chargeback requests with the merchant before initiating a dispute with Robinhood.