Amazon is a giant retail company with over 2.5 million third-party sellers who make more than half the sales on the website. In such a huge market, conflicts are bound to happen.
With millions of users and millions of transactions, many things can go wrong. The worst of all would be losing your account and funds. When this happens, you better be well-informed on how to resolve it.
Depending on where you live, Amazon either allows you different online dispute resolution options or none at all. Read on to know how you can escalate complaints in your country.
Since you are here, check these guides to resolve disputes on other e-commerce giants such as eBay, Shein, AliExpress, Alibaba, Airbnb, Freelancer.com, Upwork, PayPal, and BNPL providers.
Amazon's terms and conditions govern all activities and services on the website. When signing up, the part we all just ignore and never actually read.
Among these terms are the procedures Amazon and its users must follow in case of dispute or conflict.
PS – You may also find Is It Legal To Resell Products On Amazon? for your business and startup needs.
If a dispute does arise, ODR is an inevitable option, and preferable actually, to resolve issues on this e-commerce website.
Amazon lists the European ODR platform for its EU-based users and customers, the Centre for Effective Dispute Resolution for both EU and UK citizens, and previously, the American Arbitration Association for US citizens.
Seller and Buyer Disputes on Amazon
There are mainly two types of Amazon accounts that concern most of us, buyer and seller accounts. Depending on whether you sell or buy, you can face different types of conflicts which might culminate in losing your account at once.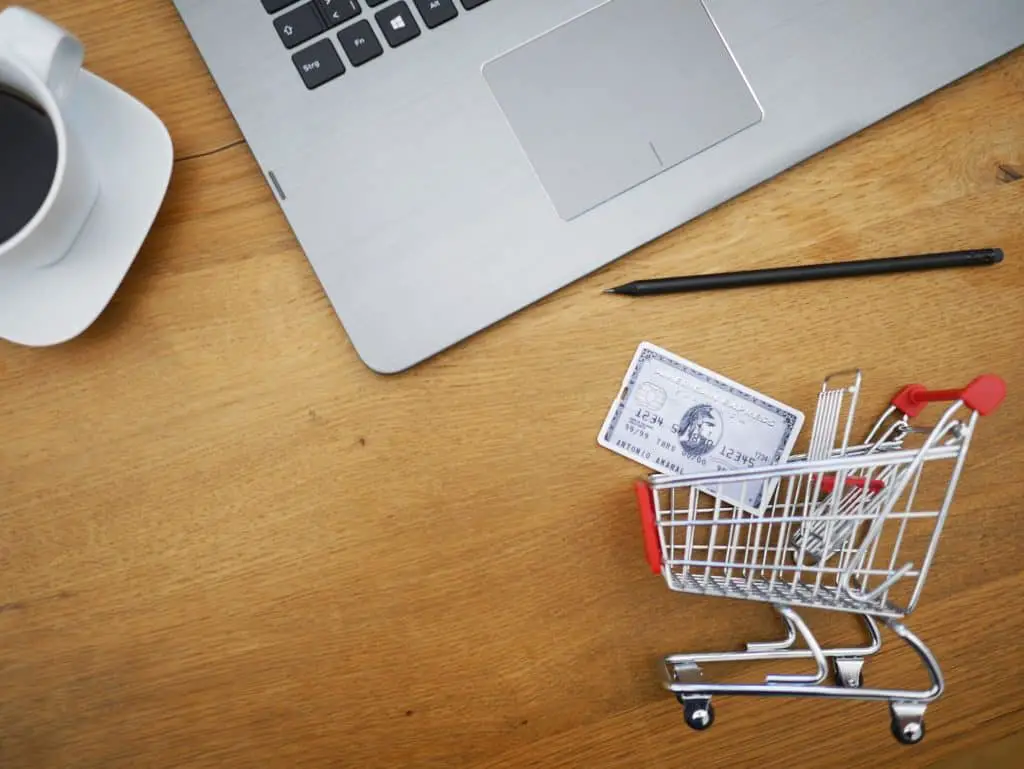 If you own a regular, also referred to as buyer, account with which you purchase anything from Amazon, you are susceptible to several account suspensions due to:
Being from one of Amazon's blacklisted regions or countries, such as Nigeria, India, and China.
Incomplete personal information
Large gift card balance
Opening another account after having been suspended, and
Mismatched names on the credit card and ID
If you are a seller, your chances of running into problems with Amazon are higher than a buyer's. A buyer can complain about you and you lose your account immediately even if you are a reputed seller. Some major leading factors to seller account suspensions are:
Selling prohibited items
Receiving negative feedback
Inauthentic product complaint
Trademark and copyright complaints
Selling old items as new
Using multiple seller accounts
Dropshipping directly from retail stores like Walmart, and
Counterfeit or false counterfeit product complaints
Amazon weeds out sellers and buyers who fail to comply by their rules. However, you might be falsely affected by such suspensions especially that Amazon is leaning towards AI to automatically track and terminate suspicious accounts.
Escalating Complaints against Amazon through ODR Services
When you receive an email from Amazon about the suspension of your account for any of the reasons listed above, you can reach out to their customer service and follow their instructions to reinstate your account.
Following up with customer service is a crucial step before resorting to ODR. In some cases, Amazon will generate a code that you need in order to initiate the complaint on the ODR service you choose to use.
When all efforts to resolve your issue fail and the customer service is no longer of any use to you, consider escalating a complaint.
For more information on ODR disputes against other online platforms, you may find Upwork Resentment and disputes between you and Upwork. How to win a dispute against Upwork and the right to repair articles helpful.
Amazon ODR in The European Union and The United Kingdom
Amazon gives EU citizens the ability to file a complaint against it or third-party sellers through the EU Commission's ODR platform and The Centre for Effective Dispute Resolution (CEDR). AS of the 1st of January 2021, UK citizens are no longer able to use the EU ODR platform, and CEDR is now the only featured ODR platform for resolving disputes on Amazon UK.
Mediating with CEDR
To request mediation after failing to solve your issue by appealing, you should file out the request form on Amazon and upload the necessary documents if you still have access to your account.
If you do not have access anymore, you should contact Amazon by email and follow their guidance on how to proceed.
Usually, you will need to provide details on the nature of the conflict and the actions you anticipate from Amazon, your case ID, all relevant and supporting documents and specify your preferred language.
Amazon will review your request and attempt to resolve the issue without mediation within 10. If they are unable to resolve it, and your claim is eligible for mediation, you will receive a mediation code.
Find more details about requesting mediation with CEDR on Amazon's terms of service (ToS) for UK and EU citizens.
Having received the code, you can head to the CEDR website and submit your application. When mediation concludes in your favor, CEDR will reimburse the fees you paid.
But because mediation is not a binding procedure, Amazon reserves the right to accept or refuse the mediator's decision.
CEDR fees and process time
Amazon's mediator's fees range from €490 to €538. You will have to pay 50% of this fee and Amazon will cover the remaining 50%.  The mediator can have up to 40 days to review the case and announce his decision. The platform, however, allows a period ranging from 50 to 60 days for the overall process.
Mediating with EU Commission ODR Platform and Its Dispute Resolution Bodies
The European ODR platform does not require a code from Amazon. Therefore, you can initiate your complaint directly on the website.
When you create a complaint on the ODR website, Amazon will be notified via email and it has a period of 10 days to reply.
In Amazon's ToS you will find the email handle, [email protected], that you should include in your complaint.
Upon accepting your mediation initiative, you and Amazon will have to agree on the dispute resolution body (DRB) that will handle the mediation according to the country where you reside.
It's important to know that the European ODR platform will not handle the complaint itself, but the dispute resolution body that you choose.
Therefore, the complaint will proceed according to that body's rules and guidelines. The outcome of the procedure is nonbinding in most cases, but some dispute resolution bodies offer binding closures.
This is why it's important to review the list of bodies on the ODR platform and their respective profiles.
EU ODR Fees and Process Time
Using the European ODR platform is free. However, the dispute resolution body may charge a fee on both parties, on the trader, or none at all. Likewise, the procedure's length varies depending on the body. Generally, the platform advises a maximum of 90 days.
For French customers, for example, Amazon recommends the e-commerce mediator of the Fédération du e-commerce et de la vente à distance (FEVAD) whose service is free for the customer and whose decisions are nonbinding.
Amazon ODR in the United States
From 2014 to May 3rd this year, Amazon had forced its US-based customers and workers to resolve any dispute through binding arbitration. It also forced them to waive their right to court trials and class action lawsuits.
All cases must be referred to the American Arbitration Association, and Amazon reserves the right to choose its own arbitrator.
According to the AAA, Amazon had 16 consumer arbitration cases up to 2019. The arbitrators favored Amazon in 14 of them and sellers in only two.
Despite its firm regulations to prevent class actions, Amazon faced 75,000 arbitration claims which might cause it a fortune.
Consequently, Amazon changed its ToS from forced arbitration to lawsuits. The King County court, Washington is the only court to which you can take your complaint.
"Any dispute or claim relating in any way to your use of any Amazon Service will be adjudicated in the state or federal courts in King County, Washington, and you consent to exclusive jurisdiction and venue in these courts. We each waive any right to a jury trial." –Amazon.com ToS
From May 3rd, US-based customers and workers can take it to court, but they lost the ability to resolve their disputes as quickly and cheaply with ODR.
If you are looking for a lawyer or plan on initiating litigation, you can find all the resources and help you need, here.
Conclusion
Amazon adopts ODR disproportionally depending on your location, and overall, it is approaching it with great skepticism.
Customers from the member states of the European Union and the United Kingdom can only mediate their disputes with Amazon via the European ODR and CEDR with nonbinding outcomes.
With the European ODR platform, customers can start their complaints for free but might get charged by their chosen dispute resolution body. With CEDR, you and Amazon will pay the fees (€490-€538) 50% each. If your claim wins, you get reimbursed.
Regarding the procedure's length, CEDR estimates 60 days as the maximum mediation period while the EU ODR platform sets a limit of 90 days.
For American customers, ODR is no longer an option after Amazon's last update on their ToS this year. All disputes will now be referred to the court of King County in Washington State instead of arbitrated with the American Arbitration Association.