AliExpress is one of Alibaba's sites that has a self-contained online dispute resolution system. When disputes arise between buyers and sellers, AliExpress provides a three-step solution to resolve the issue.
The full process goes as follows: negotiation between the two parties, mediation by AliExpress Case Management Team, and finally arbitration by Hong Kong International Arbitration Center (HKIAC).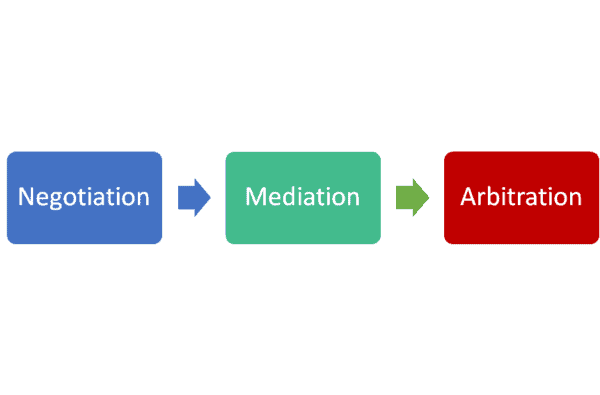 Surely, if the dispute is resolved during negotiation, there will be no need to proceed to the next stages.
If you are one of AliExpress's over 150 million active buyers, you need to read this guide on how to open and win a dispute on this website.
If you are also a fan of Alibaba, make sure you know how to open disputes and win them. Similarly, you can read also about the dispute process and expectations on Amazon, Shein, e-bay, PayPal, Airbnb, Freelancer.com, and Upwork and, using payment methods such as BNPL.
Expected Time and Fees for AliExpress disputes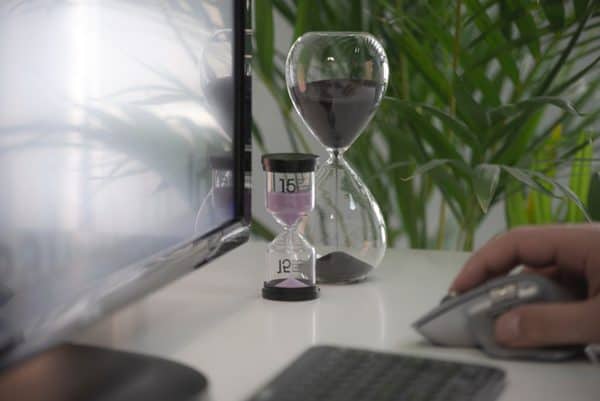 If you manage to resolve your issue during the one-on-one negotiation process with the seller or during AliExpress's team mediation, you will not need to pay anything. However, you should know that any bank or shipping fees will not be refunded to you.
According to AliExpress, your money will be returned within 15 days from the day you start the negotiation. With the intervention of the mediation team, the expected duration of the process will depend on the details of the case.
However, in the instance where you are dissatisfied with the mediation team's determination, your final recourse will be the Hong Kong International Arbitration Center (HKIAC).
If you choose to arbitrate your claim with HKIAC, you should expect to pay $1,028.23 as a registration fee, a minimum of $2,544.87 depending on the sum in dispute as an administrative fee, and at least 11% of the sum in dispute as arbitral tribunal and tribunal secretary fees.
So, if the amount in dispute is $10,000, you will pay approximately $6,189.74.
The HKIAC estimates the average duration of arbitration to be 13 months and the average cost to be $64,606
Precautions You Must Take When Doing Business on AliExpress
If you want to get the most out of your online shopping or your business and dodge all the fraudulent sellers out there, you must follow these tips:
Check the seller's detailed ratings: a seller who has many satisfied clients and positive reviews is most likely to be a good option to buy from.
Check the product's reviews from other buyers who received it: you should be able to know the product in real life from the reviewers attached images. You should verify if any client complained about the quality of the product.
Take a screenshot of the product's description: a seller can update or edit the product's description. If a dispute arises because you received a product that doesn't match the description, this screenshot will be your evidence.
Check seller guarantees: besides AliExpress's guarantees, some sellers provide additional guarantees such as Guaranteed Genuine, +15 days longer protection, and returns extra faultless goods.
Verify how old the store is: although new stores can also be reliable, the chances of being scammed by an old and established store are very minimal while they are higher with newer stores.
Avoid bypassing AliExpress payment system: i.e don't pay a seller anywhere except on AliExpress. The payment system is covered by AliExpress Buyer Protection Policy, which guarantees full and partial refunds. If you pay a seller on say PayPal or Telegraph Transfer and you got scammed, you will not get refunded.
Contact the seller: AliExpress encourages you to contact the seller to clarify any ambiguities you have about the product, be it its size, color or authenticity. Make sure you keep your conversation history with the seller as it might come in handy later.
Take pictures or record the unboxing: make sure to take pictures of the package outside and inside to document its status and quality. If you notice any damages, mismatching, or malfunctions, make sure you properly document it by video.
Use the product before confirming delivery: if you order an electronic device, tool or appliance that need more than a first look to examine, make sure you use it before you confirm the delivery of your order.
These precautionary tips will minimize the chances of being scammed by a seller. However, the chances are never a zero.
While you are at it, you may also read how Ali Express sales tax works in the USA and how to avoid it in AliExpress Sales Tax: Everything You Need to Know and if you are in the UK or European Union Everything About AliExpress VAT in the EU and the UK .
Summary of the AliExpress Dispute Process
1- Negotiation
The negotiation process starts when you press the Open Dispute button on the My Orders page. After submitting the dispute form, the seller has 15 days to respond. During this period, you and the seller will negotiate and try to reach an agreement concerning the refund type and amount. If you do reach an agreement at this stage, AliExpress will dispose of the funds as per the agreement.
If the seller is not responsive or unwilling to negotiate, you don't have to wait for 15 days. You can file a claim within 3 days of initiating the process.
2- Mediation by AliExpress Case Management Team
Once a claim is filed, the mediation team will intervene to solve the problem. You will, therefore, be asked to present any relevant documentation of ordering, shipping, delivery, or transactions within the allotted time.
If you don't provide evidence or your evidence is lacking, the team will close the claim and release the funds to the seller. If you are not satisfied with their judgment, you may want to consider the next step.
3- Arbitration with HKIAC
AliExpress allows you to arbitrate your case with the Hong Kong International Arbitration Center if you wish to take your dispute further. However, you and the seller are obliged to inform the website about this decision within 20 days of receiving the mediation team's judgment. If you fail to do so, the mediation judgment will be final and binding.
Disputing on AliExpress: Do's and Don'ts
If you are dissatisfied with your order or didn't receive it at all, you can escalate a dispute by pressing the Open Dispute. Here's a list of Dos and Don'ts in the process of disputing:
– Do contact the seller first: it is advised by AliExpress that you contact the seller first as the purchase is from the seller directly and not from the website itself. In contacting the seller, you also show your intent to resolve the issue amicably and show your willingness to negotiate. When you fill the dispute form, it will be sent directly to the seller so it's always a good idea to tell him that you are going to request a refund by opening a dispute.
– Do keep in contact with the seller during the negotiation process: this is also advised by AliExpress, as it will help you move through the process faster and smoother. You are encouraged to share any relevant details with the seller via email or messages.
– Don't ignore messages from AliExpress Case Management Team: at some point, the team will need to hear from you or send you instructions concerning the case such as returning the product. You should always keep an eye on the progress of your complaint in the Complaint Center.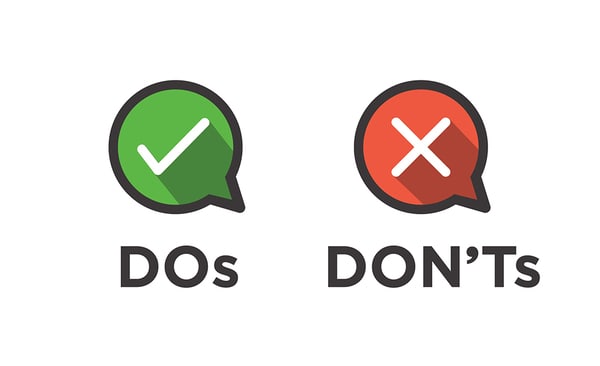 – Don't close the dispute or claim before you get a refund: while negotiating with the seller, he might suggest you close the dispute, and they will refund you via a different payment method such as PayPal. Don't do it! The seller will probably scam you again.
– Do keep all originals: ordering, shipping, delivery, and transactions documents as well as any correspondence between you and the seller must be kept. You will be required to provide them in the mediation stage in order to get a refund. Your seller might also be asked to provide proof so make sure you have enough to support your claim.
– Don't return the product if the seller doesn't offer a free return: if your seller does not offer a free return, you will be responsible for paying the expenses of shipping, which might be higher than the refund you anticipate.
– Don't/Never set the reason for refund or return as I don't want the item anymore: this might not affect your current dispute and using it once will not harm either. However, using it multiple times will wreck your account's reputation and the AliExpress team will not take your claims seriously.
We advise you to check out our detailed guide for the most asked questions on AliExpress disputes in AliExpress Disputes: A Comprehensive Q&A guide and AliExpress Refund FAQ: Tips On How To Successfully Get a Refund.
What If the AliExpress Seller Promised a Refund Outside of the Dispute
This is more common than you think. Some sellers will ask you to close the dispute and promise you a refund in other ways. You should never do it! This will not only harm your account's reputation but also gets you to experience the scam twice.
If a seller is unwilling to refund you during negotiation or mediation, they will not refund you anywhere else.
Conclusion
Winning a dispute on AliExpress is not as easy as you might think. You need to make sure you follow the right steps and tips as detailed above in order to get your money back.
On another note, if you are an avid marathoner or triathlete, you might find their article on race cancellation refund helpful too. Similarly, you may want to know more about crypto-related disputes in How To Dispute a Crypto Transaction? Full Guide